Cillian Murphy having a puff on-screen is not an unfamiliar sight for many fans fond of his work. His deadpan face and bariton alike voice give him such a persona that makes him an ideal choice for playing dark, twisty characters that he remarked going in-depth into.
Murphy was born on 25 May 1976, an Irishman from the city of Douglas, Cork.
Apart from having parents from an academically focused background, he also has two younger sisters and a younger brother, with whom he spent his childhood in the Ballintemple city of Cork.
To much surprise, Cillian Murphy initially opted for songwriting and music as his career. He started writing songs and making music when he was 10, after which he also formed a band in his later life.
He was determined to be a rock star. Still, owing to his exceptional talent and skills, he eventually found his way toward the world of acting, seeking encouragement and praise from those surrounding him in return.
What He Did:
Cillian Murphy did Theatres at the beginning of his career. He made his acting debut by playing Tommy in the movie Disco Pigs in 2001.
Ever since then, there was no stopping for Cillian. He went on to show his dynamic acting skills by portraying a wide array of distinguished characters in numerous movies, such as 28 Days Later, Red Eye, Anthropoid, and Batman Returns.
Murphy played a role of a lifetime as Thomas Shelby in the critically acclaimed and much-loved British Drama series 'Peaky Blinders.' Shellby's profound and resilient character was given justice by Murphy's enigmatic and mesmerizing acting skills.
His role as the badass gang leader led him to gain worldwide recognition, followed by the intense dedication of a dedicated fanbase, as per the demands of the character's complex nature.
Murphy had to bum a smoke numerous times on the big screen, owing to which he clarified that he was now done being a smoker, on-screen, of course!
Cillian Murphy is also a go-to actor in many of Nolan's films. He and Nolan have worked closely in many films, such as Inception. His upcoming movie, Oppenheimer, is a War based movie, also directed by Nolan.
Relationships: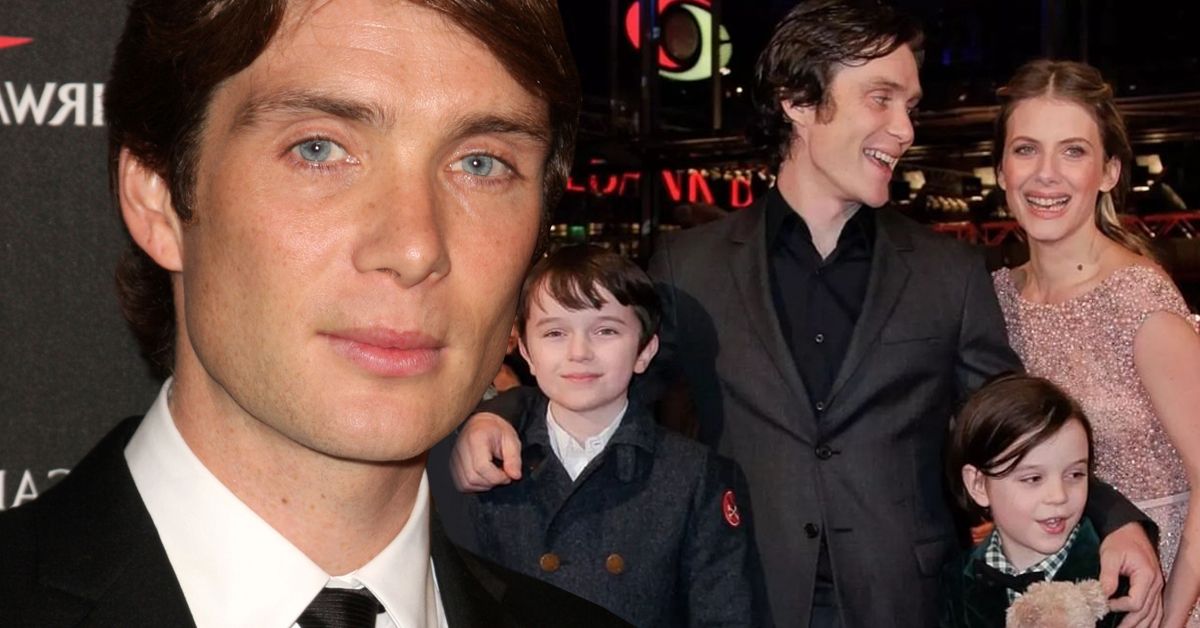 Cillian Murphy is a guy of reserved means. He is well-known for keeping his personal life private and away from the spotlight.
He does not open up to the public about other aspects of his life besides his professionalism. Hence, little is known about his former love interests and other such relationships.
However, this alluring heartthrob is married. Cillian married his long-term girlfriend, Yvonne McGuinness, ie Augusf 2004.
Her wife, Yvonne, is an artist by profession, and together they have two sons, Malachy and Aran.
His Movie Characters;
Cillian Murphy is a versatile actor who can easily pull off any role. He has given portrayals to many characters throughout his career, proving him worthy of being addressed as an iconic actor.
Apart from playing the famous Thomas Shelby in Peaky Blinders, some of his most notable characters are in movies such as 28 Days Later, in which Murphy acted as Jim, a man who finds himself in a zombie-driven world, post waking up from a coma.
Another central character he played is Dr. Jonathan Crane in Nolan's Batman trilogy. Infamously known as Scarecrow, Crane is an eccentric psychiatrist whom Cillian played in an impactful way for his audience.
He also played the significant character of Robert Fischer in Christopher Nolan's Inception.
Some of his other characters include Jackson Rippner from the thriller "Red Eye" and Dr. John H. Watson in the historical drama "The Wind That Shakes the Barley."
Conclusion:
At last, Cillian Murphy is a solemn person who always avoids controversy. He is hardly interested in building up a celebrity setting and refrains from adopting a lifestyle that may interest the Tabloi
He is extreme, allowingng only a slight scope to know about him outside his work. But he is also an exceptional actor with a widespread audience worldwide.
His soon-to-be-released movie Oppenheimer is on the run and about to clash with Greta Gerwig's Barbie, creating a lot of buzz around Hollywood.
Hence, Oppenheimer's release awaits a lot of anticipation from Murphy fans, including us as well.