It hasn't been a year since Harry Styles broke up with Olivia Wilde, and the rumors of another sensational affair have been making rounds on social media. Harry Styles dating Taylor Russell?
This time it's a Canadian star, who has been displaying her acting prowess for a decade now, Taylor Russell.
Spotted in the City: Harry Styles and Taylor Russell's Low-Key London Date
The dating rumors began in June 2023 after they were spotted together in London. They were holding hands while they were leaving for London's White Cube Art Gallery.
Taylor Russell's Concert Appearances
Not only this, fans were curious about their relationship after Russell was seen attending the heartthrob's concert in Vienna. A clip procured by TMZ has been sending the fans on a roller coaster ride as Russell is seen cheering up for Styles.
Russel appeared again in Harry's final "Love On Tour" show. It's a huge deal for Harry Styles's fans considering the fact that very few special guests got the opportunity to attend the concert and his rumored girlfriend, Taylor Russell was one of them.
Apart from Russell, Glenne Azoff, Harry's manager Jeff Azoff, and James Corden were part of the epic tour. Style's two-year tour was a success as 100,00 fans attended the concert. After the concert, the couple went sightseeing together.
When "Love On Tour" began in 2021, the handsome hunk was dating Olivia Wilde. She accompanied her at several stops on the tour before splitting in November 2022.
Harry Shows Up At Russell's Play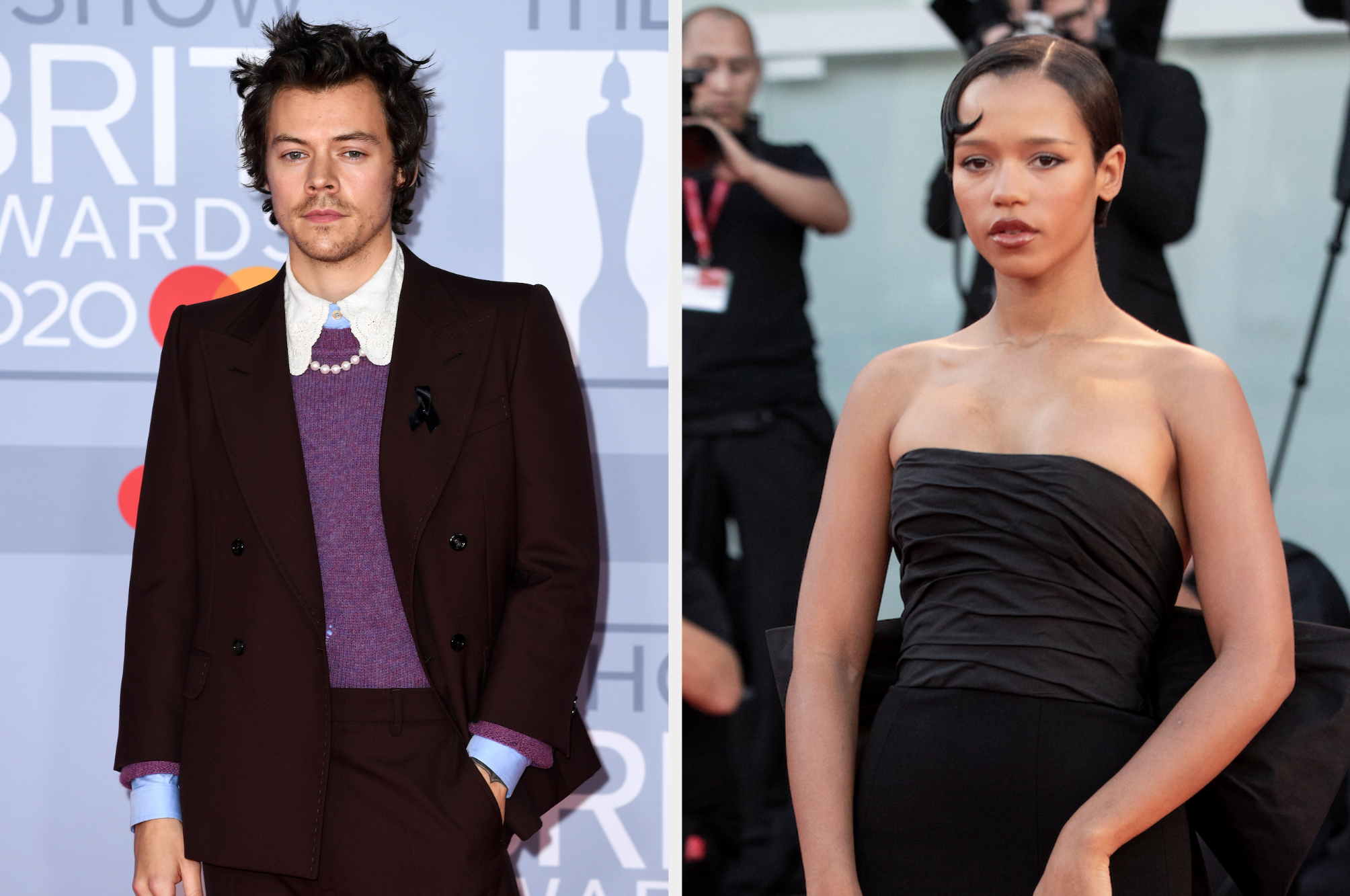 Harry Styles was also seen attending Russell's play "The Effect" by Lucy Prebble and its after-party. A wholesome moment was captured between Styles and Russell.
Styles was wrapping his arms around his girlfriend after her performance at the National Theatre on Wednesday (9th August 2023).
Harry stayed by her girl's side during this time. They were continuously laughing and giggling meanwhile.
The two parties haven't confirmed their relationship till this date but something is going on between the two. Fans are suspecting a serious love affair between the former One Direction singer Harry Styles and Canadian star Taylor Russell given their constant presence in each other's lives.
Russell's Acting Career
The 29-year-old actress, Taylor Russell is a model and a dancer as well. She was born in Vancouver and had a humble upbringing.
She got her first acting job on the set of "Emily Owens, MD". The show was released in the year 2012 and it ran for just one season. She played "Mean Girl #1" in the series.
Later in 2014, she worked on the popular American television film "The Unauthorized Saved by the Bell Story" where she played the character of "Lark Voorhies".
Russell was cast in the Netflix reboot "Lost in Space" from 2018 to 2021 where she played the character of "Judy Robinson".
Her performance brought great recognition as she was nominated for the Saturn Award for best supporting actress in a streaming series in the year 2019. She was greatly appreciated for her role in "Waves" which came out in 2019.
She was also seen in the sequel "Escape Room: Tournament of Champions" which came out in 2021.
She was highly praised for her performance in "Bones and All (2022)". She acquired nominations for several awards for her cannibal drama where she was paired with "Call Me By Your Name" star Timothée Chalamet.
She also received the Marcello Mastroianni Award at the Venice Film Festival.
I hope you liked reading about the potential relationship between former One Direction singer Harry Styles and Canadian star Taylor Russell. Tune into our website for the latest news and juicy gossip about celebrities in town!