One of the biggest singers and well-known songwriters of all time, Post Malone, is seen jamming in his first-ever Tiny Desk Concert at NPR! He sang his biggest hits like "Sunflower," "I Fall Apart," and "Circles."Post Malone's musical mastery is just mind-blowing.
Malone then went on to sway the audience with his latest song, "Enough Is Enough," from his album Austin.
The Audience was enchantingly mesmerized by his charismatic performance.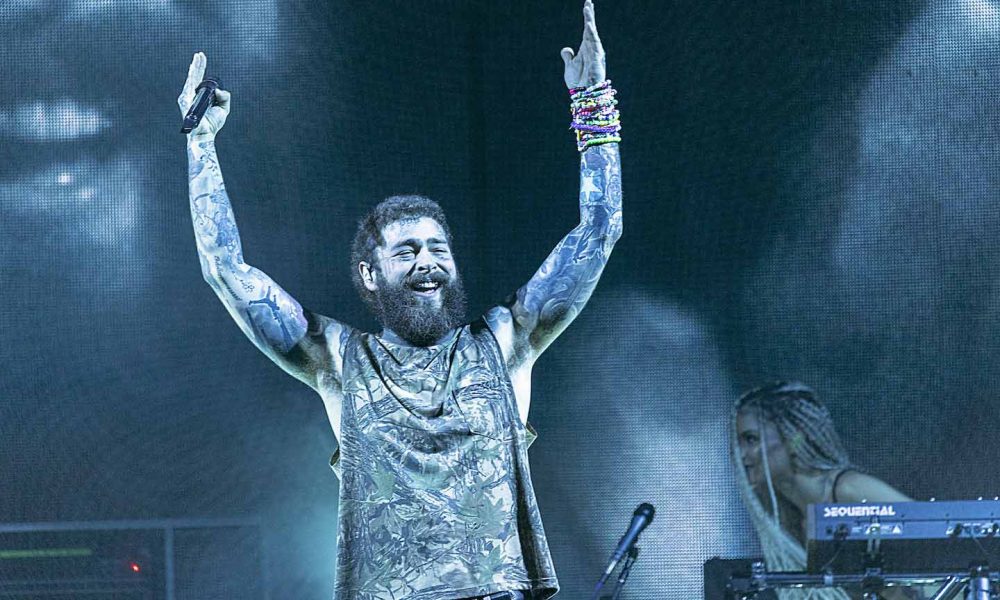 Post Malone showed his gratitude for the lovely audience that came from far-off places just to hear him sing. He said, "Thank you, guys, for coming and listening to the music today, and thank you, NPR, for having me."
Post Malone had a grating voice throughout the concert which was pretty justifiable as he was working tirelessly for his 'If Y'all Weren't Here, I'd Be Crying' Tour. He apologized to the audience for his rough voice by saying, "I'm on tour, and my voice is 'balls' right now, so I appreciate you guys listening and putting up with that."
"I'm super excited to come on this show and super nervous — never mind, I'm not nervous at all, actually. I definitely wasn't nervous when there were like ten people in here, and I'm definitely not nervous now that there's a lot of people." The audience had a hearty laugh at his "non-nervous" joke.
"This is like a dream for me." "You guys f–king rock, thank you for being nice to me," Malone was amazed by the love the audience was showing to him.
His latest album Austin was released last week, which reached the top of the Top Rock & Alternative Albums chart and also appeared at No. 2 on the Billboard 200 in its first week.
Not only this, Malone had also been promoting his record simultaneously by attending Zane Lowe's Apple Music 1 show and Alex Cooper's Call Her Daddy podcast. Looks like Malone has no time to breathe!
Post Malone's Singing Career
Austin Richard Post was born on July 4, 1995. He is a popular rapper and songwriter who is popularly known for his variegated vocals. This rapper rose to fame with his first track, "White Iverson," in the year 2015.
He further sang "Stoney" (2016), "Beerbongs & Bentleys" (2018), and "Hollywood's Bleeding" (2019), which were also massive hits.
His music style consists of the incorporation of musical elements from different genres. He mixes hip-hop, pop, and rock to create his phenomenal music. He often expresses strong emotions of love and relationships in his songs. He also collaborated with different artists from various genres, which further magnified his popularity.
Some of the hit songs by Malone which forced the audience to join his fanbase include Rockstar, Circles, Sunflower, Congratulations, White Iverson, Better Now, Goodbyes, Wow, Go Flex, and Saint-Tropez.
He has been worshipped by thousands of listeners from different genres. He is able to captivate the fans with his relatable lyrics and the innate ability to connect with the emotionally rich theme portrayed in the songs.
His unique fashion sense and facial tattoos make him stand out from the rest of the singers. In addition, these distinct quantities have enabled him to create a unique personality in the music industry. The lifestyle choices of this cultural icon have made him gain a dedicated fan base.