Taylor Swift released six new songs, and she surprised her fans. Besides revenge, we know that Taylor Swift is the best at many things, including making her fans happy.
At her Eras Tour Stop in Kansas City on Friday Night, Taylor Swift, the 33-year-old singer, releases "I Can See You" song's new video starring Taylor Lautner and Joey King.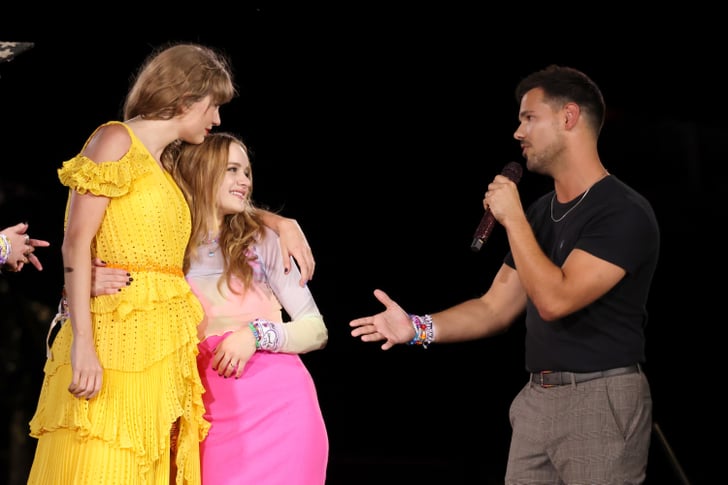 Lautner also inspired her song Back to December from Speak Now album.
Taylor Lautner was spotted in the stands by the fans early Friday night. Then it was revealed that it was for a particular reason. At Arrowhead Stadium, thousands of fans witnessed the release of the "I Can See You" music video.
Lautner is for films like Twilight and Valentine's Day. Many Swifties also know him as Swift's ex-boyfriend. They both dated when she wrote the album "Speak Now."
After showing the song's video, the crowd was left surprised when she brought Cash, King, and Lautner out. Taylor Lautner also surprised the fans by backflipping and cartwheeling on stage. These three were not the only stars present that night. Jennifer Garner was also present.
In the video "I Can See You, " King, Kautner, and Cash help Taylor Swift take her Speak Now album back. In the 2011 video "Mean," Presley Cash and Joey King were also seen.
This surprise was unique for the fans as Taylor Swift dropped her Speak Now album's (Taylor's Version) rerecording on the same day.
This album contains new versions of original tracks and the previously released bonus songs., Apart from these, six songs, "from the vault" has also been added, assisted by Fall Out Boy and Hayley Williams.
In May, Taylor announced the release date of this album. She writes all the songs, and as she said, all are filled with brutal honesty and unfiltered confessions.
In additional statements the singer gave, she told about the album and shared that it is based on her life from 18 to 20.
All the fantasies, heartaches, dramas, whims, and tragedies are in it. Taylor Swift also shares her photo of lying in the grass under a cherry blossom, wearing a blue striped T-shirt, white jeans, and sandals.
Kansas City police had to issue a warning to drivers before Friday evening. Anyone who didn't have tickets to Swift's concert was asked to avoid that route.