After Kim K's breakup with Pete Davidson, she opened up about her love life. To know about her opinions on her romantic life, read further.
Who doesn't know about Kim Kardashian, one of the most famous American TV stars? With the release of the newest season of The Kardashians, many speculations are going around.
The star is busy with American Horror Story Season 12, her first fictional show. Popularity comes with several other things, like scandals and link-ups. When Kim Kardashian's episode with Jay Shetty in 'On Purpose With Jay Shetty" was released, the TV star confirmed that she was single post her breakup.
Kim Kardashian's Opinions About Finding Love Again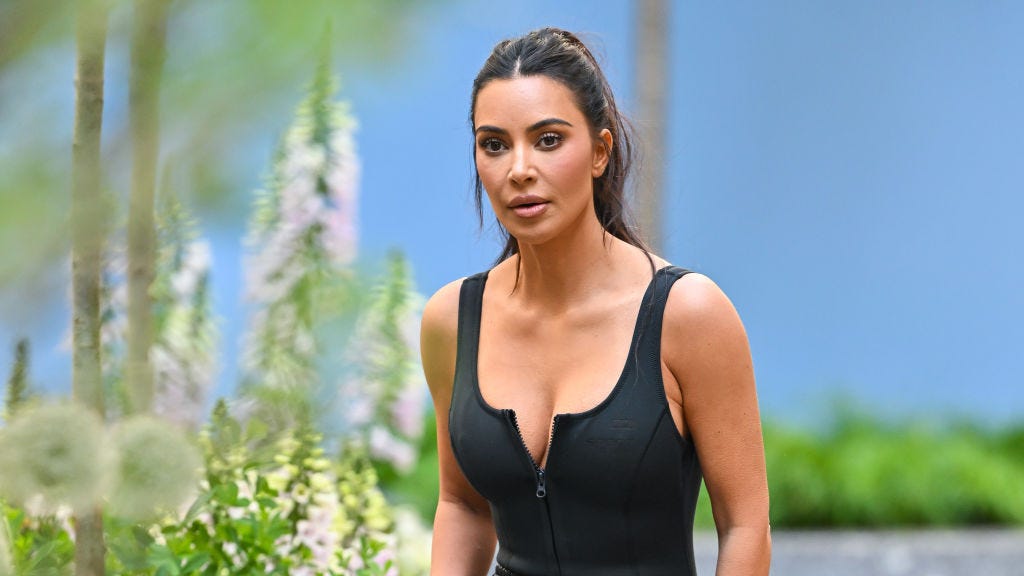 The star recently shared space with Jay Shetty on his popular Spotify podcast. On the show, she told the audience that she was not against finding love or a partner. The rumors of her link-up with Tom Brady have been doing rounds recently. Kim revealed that she has always been a hopeless romantic and likes sharing her life with someone.
She also wants to create a life with someone and is not against the idea of falling in love again. Kim Kardashian, a single mother to four kids, broke up with Pete Davidson, a famous American comedian, in 2022. She said that she would take her time.
Who's the Ideal Match For Kim Kardashian?
Like every other girl, Kim Kardashian looks for many things when choosing a partner. One of the most important facts is that she is the mother of four children (with Kanya West).
Kim revealed that being a single parent, she is watchful of the people who come into her life. She says she won't like to make the same mistakes again and will take her time. Kim also told in the podcast that there are multiple factors that one has to look for.
While we don't know if she's with Tom Brandy, I think it feels good that Kim Kardashian hasn't shut down her love life after a nasty divorce and breakup.