The entertainment industry is all about glamour, style, and luminosity. Even though this star-studded world has many things that may look all glittery in the eyes of viewers, as there's a saying that not all that glitters is gold, wearing pretty and elaborate dresses comes with a lot of attention being paid towards it to flaunt it, but still, wardrobe malfunction is inevitable. A likely incident was about to have happened with the famous actress Kate Beckinsale who has made her name big by playing notable roles in movies such as Underworld and Pearl Harbor.
She recently appeared at the prominent 76th Cannes Festival for her upcoming French, Thed The Pot au Feu, being premiered. The film is set in the vintage times of the 19th century and features a bittersweet love story.
Her appearance at the Cannes festival certainly left a mark that ignited her fans' desire to see a 30-year-old throwback picture of Kate when she first attended the big event in her life.
The post was extraordinary, showcasing the actress with her then-fellow actors Reeves and Robert in peasant smiles. But unexpectedly, the photo also made Kate share a significant yet freaky incident with her fans where she almost witnessed a wardrobe malfunction while attending the festival.
If you are wondering what happened there and what role Keanu Reeves played to save Kate from a giant hand embarrassment, we have covered it all for you. Stay tuned and look out for all the details we are about to spill.
What Exactly Happened?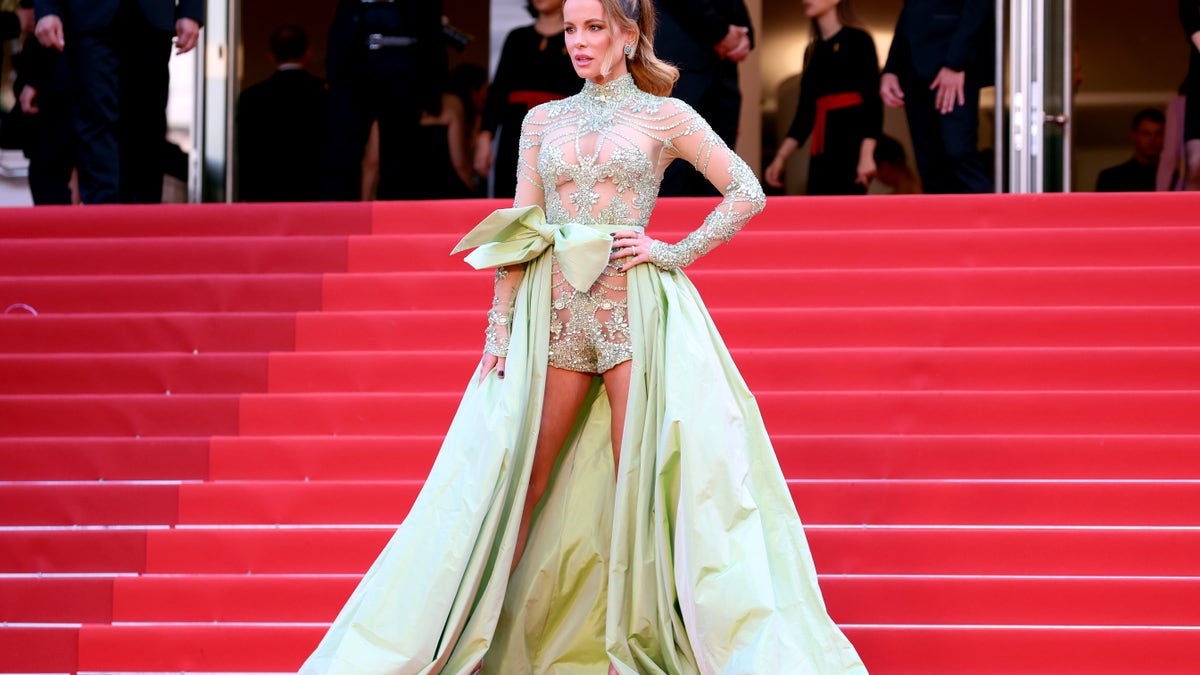 Kate expressed her gratitude to Keanu, alongside their fellow actor Robert Sean Leonard for how they acted as her savior at the event through her Instagram post.
To give a summary of her post, she shared with her audience about the incident stating that the actress had bought a bodysuit from the airport, and when she was driving to the event alongside Denzel Washington and Pauletta, the poppers in her bodysuit unexpectedly burst from the crotch area. The actress had flown into panic as it was doubtful and inappropriate of her to go to the red carpet in a state like this.
This was when Keanu Reeves and Robert came to her rescue, as she said that she had whispered what had happened to both of them. She then explained how she is holding the front gusset in the photo while her fellow costars are holding the back gusset.
She praised the problem-solving skills of both the actors by saying that even though they had no idea what was the "physics" behind what had happened and that they were highly unfamiliar which what a gusset was, they still came to save and supported her by having a significant wardrobe malfunction from gaining unwanted attention.
The post that Kate shared was indeed sweet and nostalgic not only for her fans but for her as well. All will certainly remember this fun throwback to Cannes 1993 over time. Here is where you can see the post for yourself:
https://www.instagram.com/p/Cs2VisXph-d/?igshid=MzRlODBiNWFlZA